At the Animal Hospital of Roslyn, all dental procedures are done by our Veterinarians, and are guided by Board Certified Veterinary Dentists and Dental Radiologists.

Listed below are the Dental Services offered:
-Digital Dental Radiography
-Ultrasonic Scale & Polish
-Extractions: Tooth Transection; Gingival Flap(Gingivotomy); Open Extraction; Retained Deciduos
-Oral Surgery
-Intra-Oral Exam & Probing
-Periodontal Disease Staging
-Infection Control(Oral Rinse)
-Perioperative Antibiotic Therapy
-Analgesia (Pre & Post Operative)
-Multimodal Pain Control
Below are examples of success stories from patients who have used our Ultrasonic Scale & Polish Service!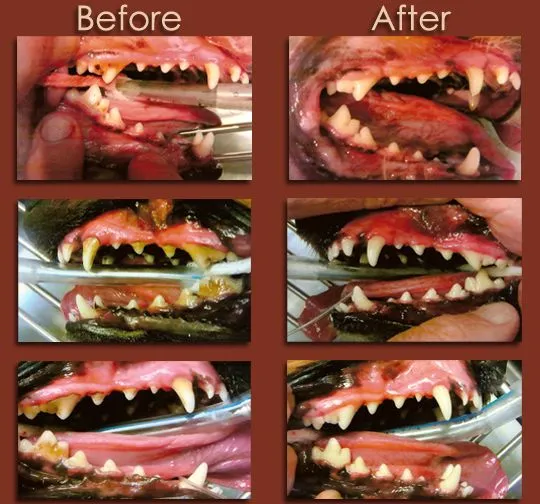 To schedule an appointment, please call us at (516)-484-6622, or fill out our form online.